How do I send an access code to a guest?
There are two different types of access codes: one-time access codes and weekly repeating access codes.
One-time access codes can only be used once, on a specific date and within a given time frame. The access code will expire after one use.
Weekly repeating access codes are set to occur on the same day of each repeating week, within a specific time frame. It does not expire until you delete it.
To create a new access code for a visitor:
Go to the app's main dashboard and press the Access icon at bottom-middle of the screen
Press the + icon at the top-right corner of the screen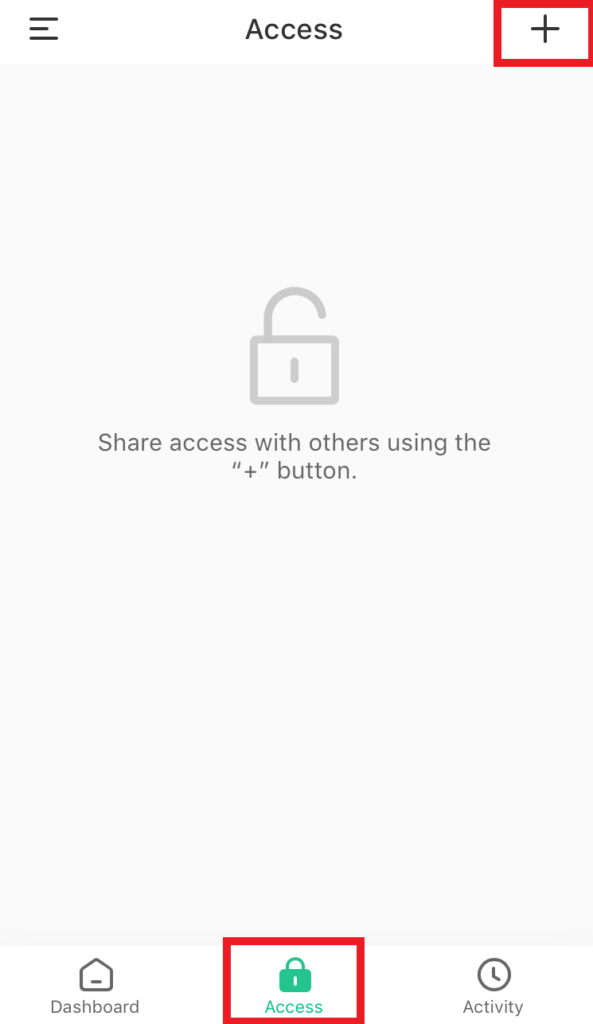 Select whether you'd like to create a one time code or one that repeats weekly
Enter the day(s) the code will be active, then enter your desired start and end time for the code. Press Next once you're ready to move on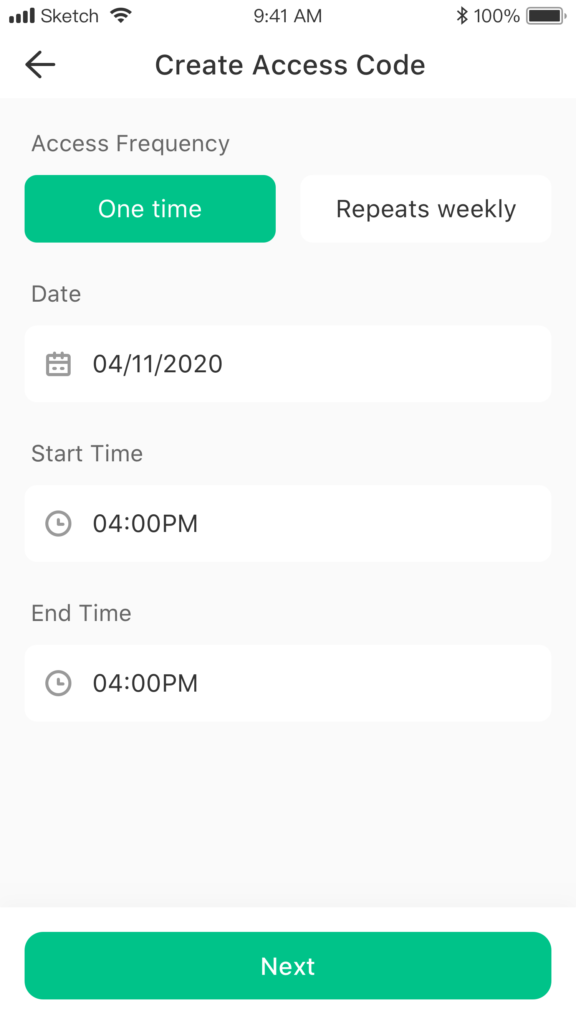 Enter whom the device is for, then choose whether to send out the code via email or SMS
Enter in the recipient's email or SMS (depending on the option you chose in the previous step). Press Next once you're ready to move on
You will land on a summary page with all the code details. Make any final edits by pressing Edit next to the section you'd like to change. Once you're ready to send out the access code, press Send Access Code at the bottom of the screen