How do I delete a guest access code?
To delete a guest's access code, tap Access to go to the Access screen. You will see a list of access codes that you have created. Swipe left to remove the access code on iOS and press and hold to remove on Android.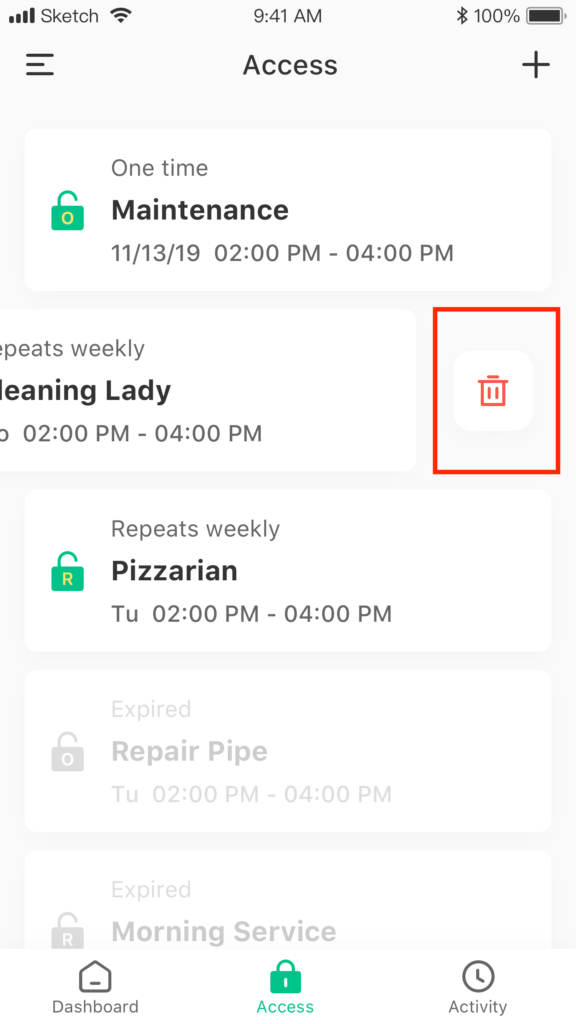 You can also tap on a specific code to view access details. Tap the "Remove access" button located on the bottom of the screen to remove access code.