How do I see my lock and access code history?
To view your activity log, tap Activity and look for past events with the lock icon. You can track all activities on this screen. Note that there will soon be a capability where you can filter device activities for just your lock history.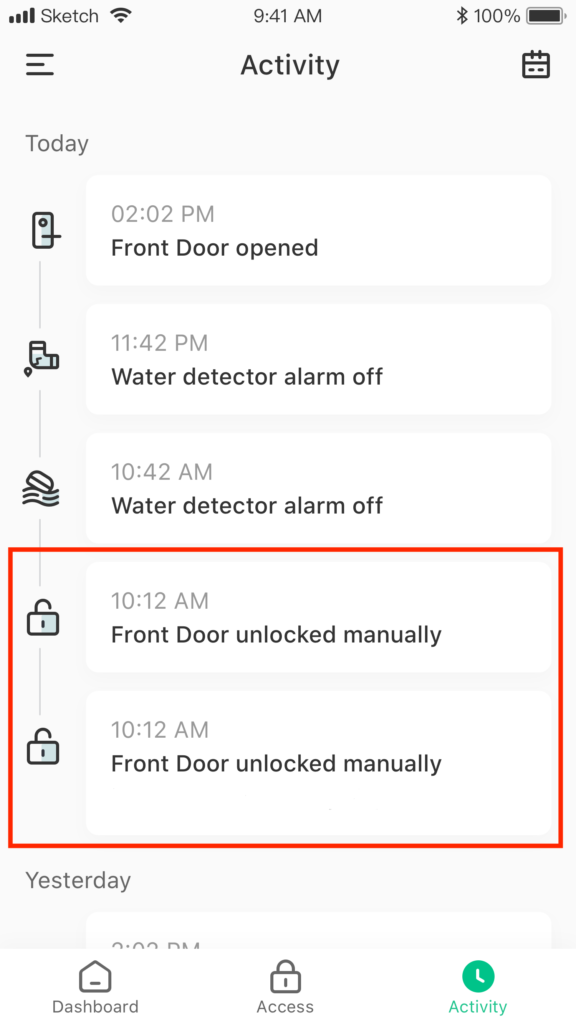 To view lock history of the access codes you have created, Tap Access to see the Access screen. Then tap on an existing access code to see details of that specific access code.