How do I edit my alert and notification preferences?
You can edit your sensor's alert settings directly from its individual device page. On the same page, you can also manually update firmware and edit the device's name.
To toggle alerts on/off (device page):
From the main dashboard, locate the device you'd like to edit and press the 3 dots at the bottom right corner of its card
From the list of settings, you can toggle alerts on/off at the bottom where it says Entry Detected Alerts or Motion Detected Alerts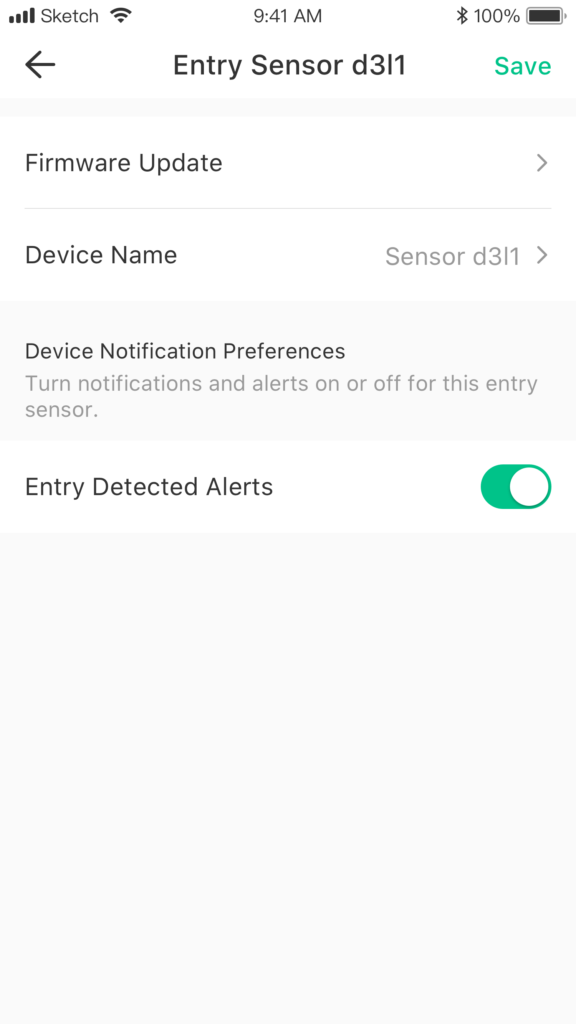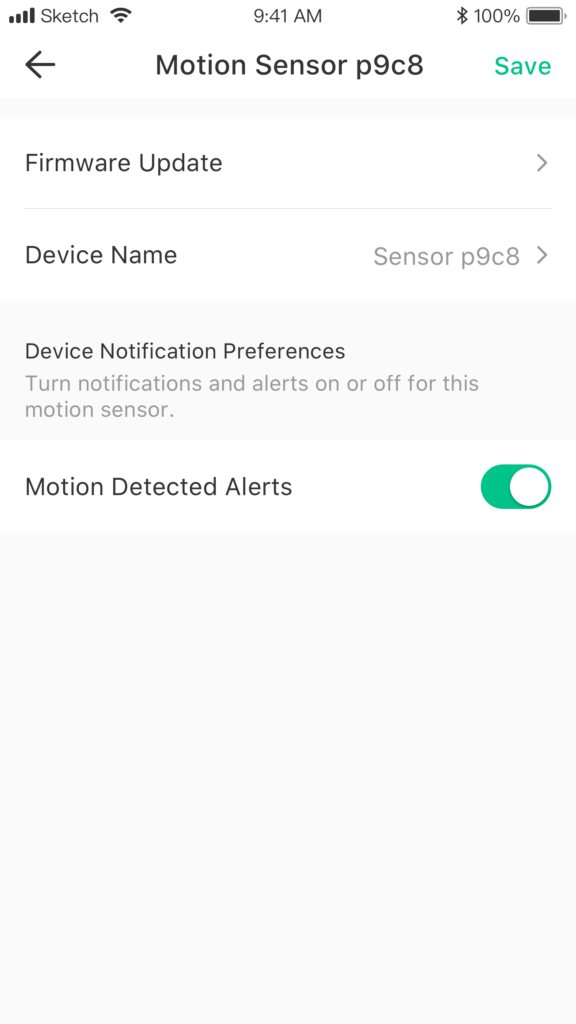 You can also toggle device alerts on/off from the general notifications page.
To toggle alerts on/off (notifications page):
From the main dashboard, press the hamburger menu in the top-left corner, then press Settings
On the settings page, press Notifications
From here, you can toggle on/off alerts and notifications one by one or all at once; all notifications are initially turned on by default
Once you're finished, press Save in the top-right corner to save your new notification settings